Today Jab Comix brings you yet another hot and sexy comic book porn gallery update. And this comic shows that not only the hot and cool persons get to have sex. Ad today's couple featured in this are what you may call nerds. So don't wait any longer, check out this sexy brunette with glasses having her holes filled by a huge cock. Well there's nothing like some passionate couple fucking, and these two are quite amazing at it too. Let's see them in action and watch how they like to have sexual fun when they are in private shall we?
The babe is this lucky dude's girlfriend like we said, and she was kind of feeling horny this fine day. So she had the dude drop on by so that they may have some nice sexual fun together. They get in bed, and before you knew it, both of them were having the time of their life. You get to see this cute cartoon babe as she gets fucked in all sorts of crazy positions by her loving boyfriend, and he doesn't stop until he makes her cum. In the end they fall asleep in one another's arms as you will see. Have fun with it everyone!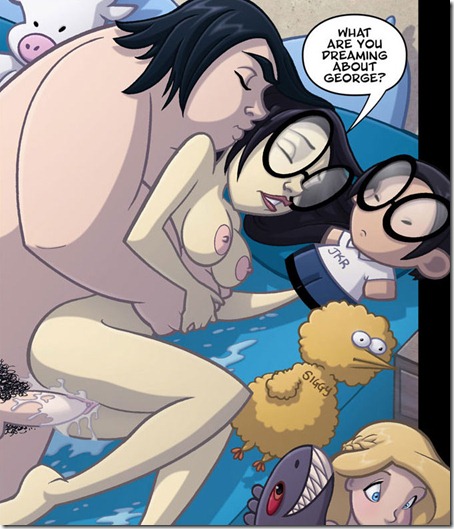 Check out this babe getting her pussy roughly stretched!