The two ladies in the last Jab Comix update are about to get a follow up. As their lesbian sex intensifies more and more, a guy hears the two of them having sex and decides it'll be fun to join in on some hot threesome action. So enjoy these two slutty babes taking turns sucking a big cock in today's awesome update. Enjoy everyone and see your favorite duo as they get to enjoy some cock this time. We know you are curious to see what this was about so let's not waste anymore time to get into detail with their recent sex adventure.
They were rather bored today, and in addition to their regular sexy times, the two ladies decided to mix it up a bit, and let this fresh guy in their little fun fucking session. It was a welcome addition as you get to see the babes as they both take turns to suck and slurp on the cock, and then both of them get to have those eager and horny wet pussies and nice and tight asses fucked hard style by the guy today. Enjoy it as per always, and rest assured that we will have more for you guys soon. So stay tuned for the next scenes guys and gals!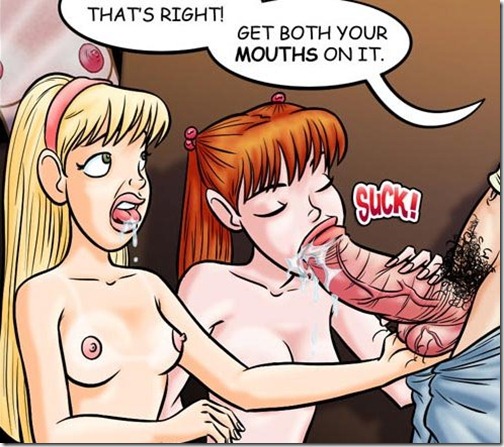 See these horny sluts taking turns on a monster cock!